Access control software
The EdgeConnector Service typically runs on an existing Active Directory domain controller and processes door access requests from door controllers and hubs in real-time, unlike traditional access control systems. This enables various converged security applications, including location-based logon restriction and global anti-passback protection.
EdgeConnector Manager is included to provide a secure, easy-to-use, interface for the delegated management of users, visitors, doors and schedules by non-IT staff; without compromising directory security. Other identity management applications that use Active Directory can also be used for day-to-day administration tasks.
Door control hardware
Access for any number of doors, geographically located anywhere on the WAN, can be controlled by any combination of wireless or wired IP door controllers.
The latest encryption standards secure all access control communication over the network.
Wireless  door control hubs can each manage multiple doors and offer the greatest ease of installation. Wired controllers each manage a single door providing greater control flexibility and integration (e.g. CCTV, fire and intruder alarms).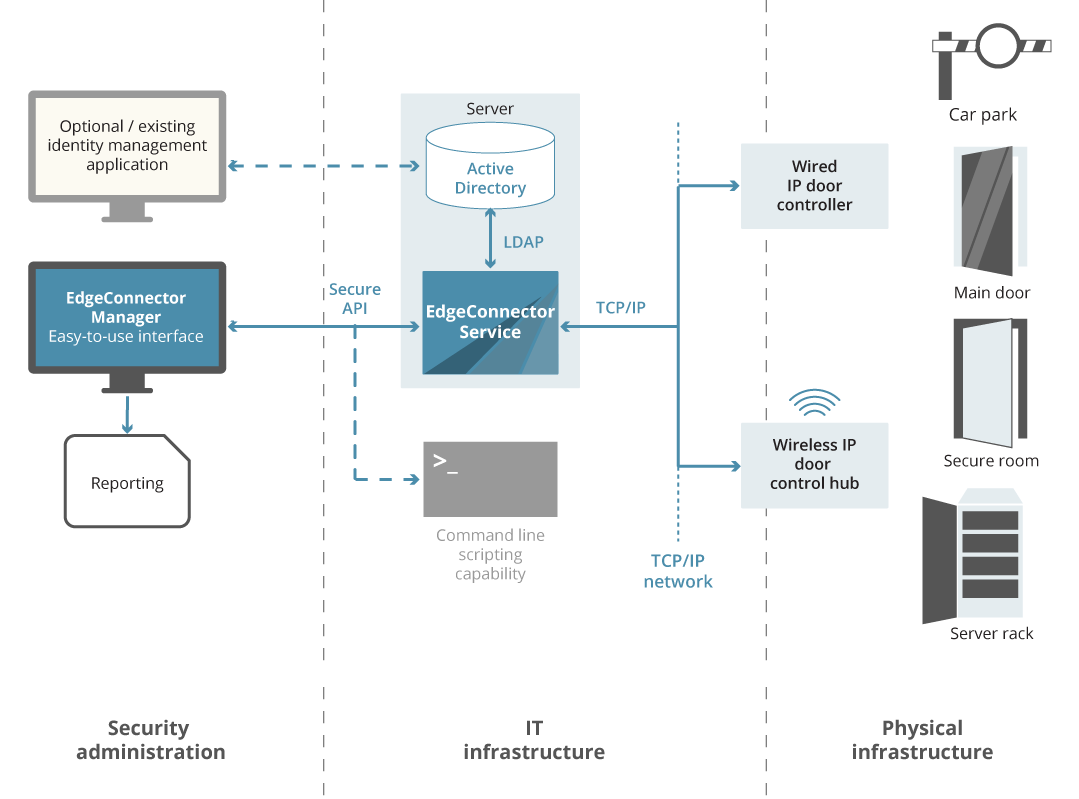 Learn more about wired & wireless door control options
Evaluation kit
See for yourself just how simple it can be to integrate physical access control in to your existing IT access management with an evaluation kit, comprising full feature software and door control hardware.
Request evaluation kit