Simple installation
Access control hardware can be fitted by our trained partners and installers, but it's common for customers to arrange their own local installation using the comprehensive guides (including hardware wiring diagrams) we provide.
The EdgeConnector Service software configuration wizard makes integration straightforward. Each door appears directly in Active Directory, allowing all staff to be granted their appropriate door access policies via the EdgeConnector Manager client, or alternatively, directly in Active Directory or an AD- linked  identity management application.
Professional security integrators and installers wishing to offer EdgeConnector solutions are welcome to contact us.
1. Install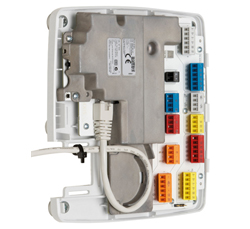 (Example wired door controller)
Fit the door control hardware.
Any combination of compatible wired and wireless IP door control devices can be used across your entire network, wherever they are located.
Standard PoE+ cabling can typically be used to drive controllers, readers and wired locks, without requiring separate wiring for power.
2. Configure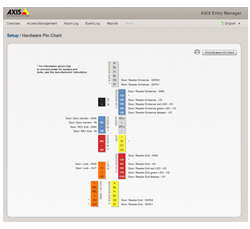 (Example controller set-up tool)
Connect the controllers to the IP network.
Software tools and web interfaces enable discovery, management and control of these devices.
Control hubs for battery powered wireless locks also connect directly to the IP network with standard PoE cabling – no intermediate panels required.
3. Integrate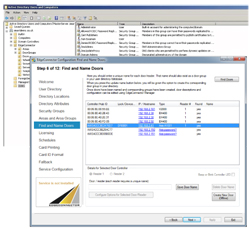 (Microsoft AD & EdgeConnector)
Customer installs software, aided directly by EdgeConnector's tech-support if needed.
Our config wizard simplifies integration, enabling real-time Active Directory driven physical access management across all sites, all doors & all staff on the network.
No sync-servers or additional databases required.
Software support
All new EdgeConnector customers receive 30 days free technical support via web, phone and email. Our expert technical staff can help you implement policies, scripts, and other specific configuration settings. Thereafter, our annual support and maintenance contract provides on-going assistance via email, phone and remote desktop connection from our offices in the UK and North America. The support contract also entitles you to the latest software releases featuring enhancements added in response to customer suggestions.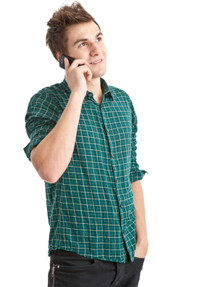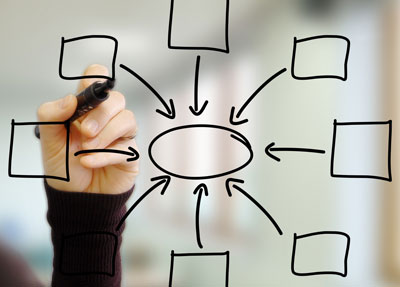 Training
We have a comprehensive one-day, hands-on training course for systems integrators wishing to learn more about EdgeConnector's extensive capabilities, this course is also available to end-user organisations if required. Our in-house training suite includes an example corporate network, server infrastructure and a range of door control hardware.
Let us help you with your access control requirements!