From a glass front door to a server cabinet
Because EdgeConnector is inherently scalable, and the cost only depends on the number of doors it controls, it's really straightforward to start with a single door and expand as and when it suits your needs. Any door may be suitable, but there are some suggested applications below: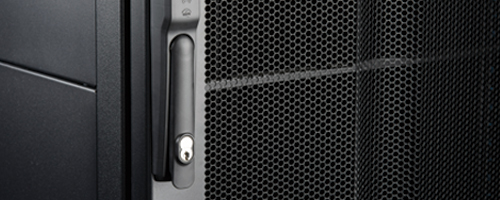 Control physical access to individual server racks together with audit trail reporting. Aperio server cabinet locks are powered from within the cabinet using PoE and are controlled via a wireless hub.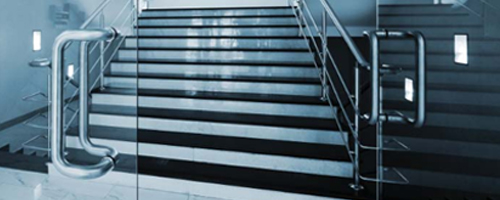 The clean lines of architectural glass doors don't have to be cluttered with cables to credential readers. Wireless options provide aesthetically pleasing solutions for  controlling access via glass doors.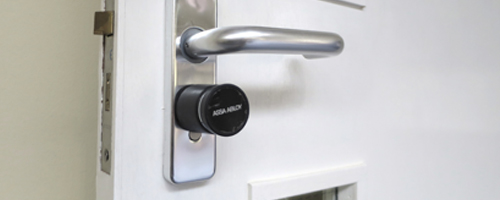 ISO 27001 & 2 define standards and guidance for data security. These call for the protection of access to supporting utilities (such as power and air conditioning) in addition to ICT equipment and building perimeters.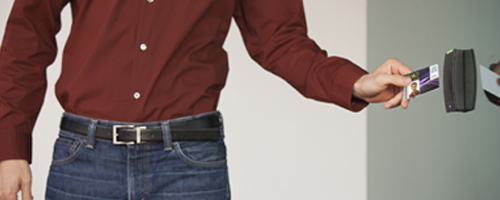 Complying with data protection requirements for heath and payment card information requires physical access controls be put in place. Confine IT access to sensitive information to within secure physical areas.
What's needed
EdgeConnector software & door license
The physical access control software and management client console.
Microsoft Active Directory
Your existing database of staff members that controls their IT system access is used to control their door access as well.
Windows server, client PC and IP data network
The server(s) hosting Active Directory and the EdgeConnector service software connect to the door control hardware through the IP network. The physical access control system can be manged and monitored from the secure EdgeConnector management console on any network connected PC.
Identity credentials
The contactless RFID cards, biometrics, PIN codes or mobile device based credentials that identify door users.
Credential reader(s)
Identity credentials are presented to a reader to request access through a controlled door.
Compatible door control hardware
Typically powered through the IP network using PoE/PoE+, the door control hardware unlocks a door when triggered to do so by the access control software.
Let us help you with your access control requirements!